See on Scoop.it – M-learning, E-Learning, and Technical Communications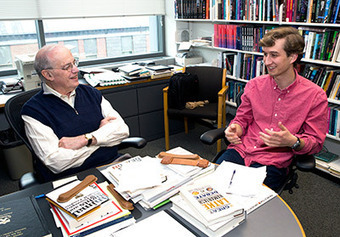 Danielle M. Villegas's insight:
I found this on LinkedIn, and of course mentions Princeton University, which is just up the road from me.
I found this article rather intriguing, as the student looked at both traditional and alternative methods of learning, and found that in some cases, alternative methods yielded the same or better results than traditional methods. As a former online grad student, I can tell you that it was a little difficult, even as recently as two years ago, to convince people that my MSPTC from a brick-and-mortar school taken entirely online was as stringent and comprehensive as if I went to classes in person. I still see alternative education as a viable method, but as this student points out, since many alternative methods don't issue a "degree", some sort of standard needs to be agreed upon by those supplying the alternative methods of learning to be able to provide a credential or "legitimize" the coursework taken.
–techcommgeekmom
See on www.princeton.edu