See on Scoop.it – M-learning, E-Learning, and Technical Communications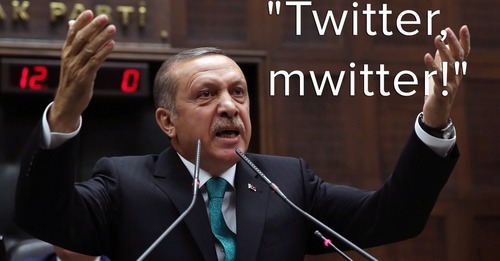 Turkey's Prime Minister Recep Tayyip Erdoğan really doesn't like social media. This is social media according to him.
Danielle M. Villegas's insight:
I saw this article by Mashable via Google +. This guy is totally missing the boat. I can understand his feeling that anyone can say anything on social media, and the public could deem it true. He's implying that it's propoganda by the masses. Fair enough. But instead of trying to shut it down (thus shutting down freedom of speech or freedom of press, which I will admit that I don't know if that's considered a human right in Turkey), he should be embracing social media. Put out your own message for yourself! Add your own propoganda to the mix! Start a valid conversation with those online who are "problematic" to resolve issues and find a happy medium. Use Twitter and social media as a platform and means of diplomacy. It's really a missed opportunity on his part.
–techcommgeekmom
See on mashable.com