See on Scoop.it – M-learning, E-Learning, and Technical Communications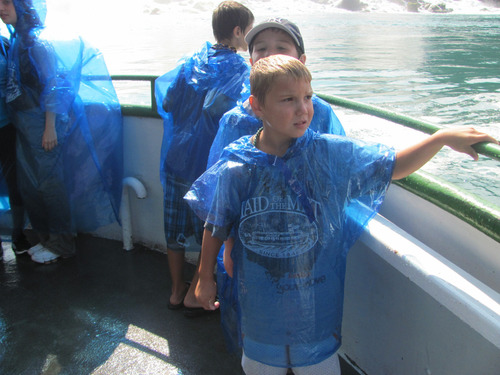 A Letter to Commissioner King and the New York State Education Department:I have played your game for the past two years. As an educator, I have created my teaching portfolio with enough evidence …
Danielle M. Villegas's insight:
This is a very compelling article about education in K-12 right now that everyone–parent and non-parent alike–should read. I've run into this very same problem with my own son. Granted, my son has Asperger's, but even so, he's a very smart boy with some learning difficulties. He feels very defeated at his special education school, even though things are much more customized for him there than if he attended the neighborhood middle school he'd normally attend.
Case in point: We just got the scores back from the NJ-ASK tests taken last year, which is the standardized tests they give the NJ kids in grades 3-8. My son fell in the "Partially Proficient" category, versus the "Proficient" and "Exceeds Proficiency" categories available. I figured he's score low in the "Proficient" category, so imagine my surprise when his scores didn't reflect that. I called the school's curriculum supervisor–who happened to be his teacher last year–and asked if this was how most of the kids at his school did, or if this was a red flag of some sort, either in the instruction or something about him that we have to figure out. She told me that a huge portion of the test involved written responses, or to be more specific, phrases, sentences, and even paragraphs. As soon as she said that, it all made sense. You see, as incredibly smart as my son is, one of his learning issues is that he has trouble with writing. There are no testing accomodations that allow him to dictate his answers to someone to write for him, or for him to use a keyboard to complete his testing. It ALL made sense after that. The supervisor assured me that she knew how smart he was, and that his classwork did not reflect the same way as this NJ-ASK test. She said that if the school needed to perform any other kinds of standardized tests to help them gauge student progress, they used computerized tests (e-learning! m-learning!) instead for all the kids, as it was less stress and easy for the kids to manage than these mandated tests. So, I was relieved that under the circumstances, the school didn't put much weight into them.
Even so, my creative boy, who like the boy in the story is a wizard with Lego models and creates whole cities in Minecraft, feels like he's dumb. He's a lot smarter and more clever than some adults I know, and yet at 12 years old, he feels defeated already, and that he won't amount to anything. His dad and I work hard to help make his work easier to learn (his dad is an web LMS developer, and you all know my advocacy for e-learning and m-learning), and hopefully, somebody on high will get the message that will trickle down that we can't hold our kids to this standard. Yes, we need to have high expectations of all our children, but they are not test taking machines. They are people, and they each learn differently, and will contribute to the world differently.
Hopefully, as technical communicators and ed tech professionals, we can help sway education back in the right direction. After all, that's a huge part of what e-learning and m-learning is all about. It's about personalizing the learning experience so all children can maximize their learning to their own potential.
–techcommgeekmom
See on mrsmomblog.com