See on Scoop.it – M-learning, E-Learning, and Technical Communications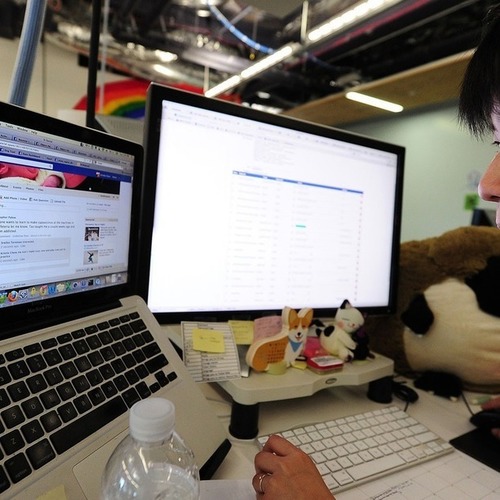 Managing a company's social media is a massive responsibility and undertaking. Here's why you should pay your social media interns.
Danielle M. Villegas's insight:
I think this raises an important question for all internships similar to this, not just social media internships.
When I was a senior in undergraduate school, I did an internship with one of the local network TV stations in Washington, DC. While I did do some research, and I learned how to write a PSA (public service announcement), most of the time I was doing unpaid clerical work. It was especially tough for me because here I was, paying tuition so I could get the credits to do this internship, I had to interview and compete with dozens and dozens of other applicants to get into that spot, and since I didn't have a car, I had to take public transportation fifty miles away –and back–three times a week to get from Fredericksburg, VA to Washington DC, which cost me even more money out of my pocket. I had to pay for my own meals too, of which I would lose about six meals a week from my school cafeteria plan.
I wasn't paid a dime, and there was a point where I literally spent a month doing nothing but stuffing envelopes. It wasn't until the producer of the show I was working on saw that I had been doing this for so long, and I finally said, "I'm getting sick of just always stuffing envelopes all the time," that she finally let me go on shoots and stuff. I wanted to work in television, and obviously, I couldn't break in, even as an intern researcher or anything like that afterwards.  If I had at least been compensated a little bit so that at least my travel was compensated, that would've been helpful. I worked as hard there as I did doing the same thing–clerical work–for actual money during my summers.
I understand it's a trade-off–getting college credit for doing a regular job, and it's like having an apprenticeship. I totally get that. But especially in this day and age, when interns DO have to take up the slack of full-time workers who have been laid off and such, a little bit of compensation of some sort should be in order. That's just my opinion based on my own experiences.
What do you think?
–techcommgeekmom
See on mashable.com