See on Scoop.it – M-learning, E-Learning, and Technical Communications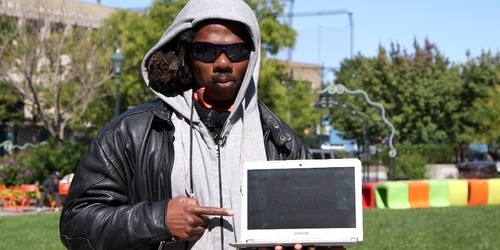 We spoke to Leo to find out what he's up to now.
Danielle M. Villegas's insight:
This is an interesting article that was brought to my attention by Cheri Mullins on Facebook. You need to read the whole thing, for sure. Homelessness is more complicated, evidently, than I thought, for sure, after reading this article. Even so, I still give the young programmer and Leo a lot of credit for trying to make a difference. The ball wasn't dropped–it was just hit in a place that isn't where they thought it would land. I think it's great that Leo still wants to learn coding. Imagine if he had learned coding as a kid–would he still be in this predicament of being homeless? We can only guess, as we'll never know for sure. In the case of the young programmer and Leo, the end is still a good one, in that they are still trying to make the world a better place. The app is still a good idea, the initiative is still appropriate. Even if Leo never collects the money, it'll still go to help others. This is truly a compelling story that you must read.
–techcommgeekmom
See on www.businessinsider.com