See on Scoop.it – M-learning, E-Learning, and Technical Communications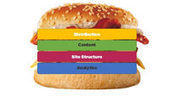 In content strategy, people often focus on the most obvious part (the content creation) and don't quite realise that there's a lot more to it.
Danielle M. Villegas's insight:
Charlie Southwell (@charliesaidthat) brought this article to my attention. It's an interesting analysis on how to bring content strategy together. As Rahel Bailie posted on Charlie's Facebook account where he posted this, she noted that much of this article could be talked at even longer length about some of these components, and she's right. Take a look, and see what you think…I think much of it makes a lot of sense.
–techcommgeekmom
See on econsultancy.com