See on Scoop.it – M-learning, E-Learning, and Technical Communications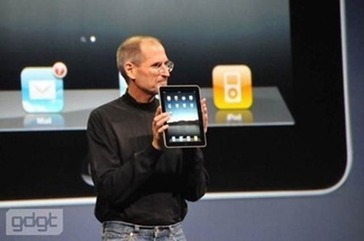 Four years ago today, April 3 2010, was launch day for the original iPad. Some said it was 'just a giant iPod' while Steve Jobs hailed it as a 'magical and r
Danielle M. Villegas's insight:
I personally love iPads, as anyone who reads this blog knows! I've promoted its use in education quite a bit, and still believe it's a great educational tool both in and out of the classroom. My son uses mine frequently when doing writing assignments and looking up math information on the Khan Academy app. In four short years, the educational app market has exploded with lots of great educational tools for all to use–adults and children alike. iPads have changed the way we compute, much like this article says. It's more tactile and interactive than a laptop (although laptops and all-in-ones are starting to get on board with touch screens and using app-like programs to run on them).
We were truly brought into the 21st century with this invention. Even if you like an Android tablet better, you still have to give credit to the iPad for starting it all.
Happy Birthday, iPad! I couldn't live without you!
–techcommgeekmom
See on ipadinsight.com