See on Scoop.it – M-learning, E-Learning, and Technical Communications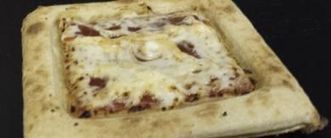 News – Need proof that Star Trek's food replicator is nearing reality? Check out this video of a 3D printer making… pizza.
Danielle M. Villegas's insight:
To follow-up with my 3D printer news from yesterday, here's another step closer to 3D printing with food! I'd have to taste this pizza to see if it would work out. Maybe we are starting to get closer to replicators after all.
–techcommgeekmom
See on www.startrek.com