See on Scoop.it – M-learning, E-Learning, and Technical Communications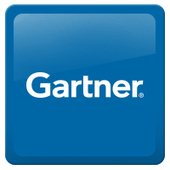 Worldwide combined shipments of devices (PCs, tablets, ultramobiles and mobile phones) are projected to reach 2.5 billion units in 2014, a 7.6 percent increase from 2013, according to Gartner, Inc.
Danielle M. Villegas's insight:
Thanks to Marta Rauch for posting this up in several social media spots.
What's most important to gain from this article is the fact that mobile is taking over–the numbers don't lie. Most people find the convenience of smartphones and tablets good enough to meet their needs. Apps of all types are constantly raising the bar to increase productivity on these devices. At what point will mobile devices be taking over completely? In my imagination, it might still be a while, since there are still those of us who use desktops and laptops to run heavy duty apps for work purposes. But for everyday use consumer use, it's easy to see that mobile devices are taking over.
While tech comm and e-learning communities are already embracing this, it still seems to me that we're still not there yet. Many companies still don't have as many mobile workstations or write websites for mobile. A few years ago, this time was deemed the "mobile revolution", and indeed, it's evident from this article that the revolution has started. But at what point do we determine that the revolution is over? From what I can tell, we're still not there, and we need to keep pushing this agenda.
–techcommgeekmom
See on www.gartner.com