See on Scoop.it – M-learning, E-Learning, and Technical Communications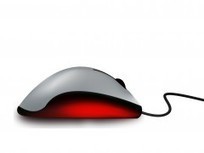 Fifty-nine per cent of Britons would not use a company with poor grammar on its website. Have you checked yours recently?
Danielle M. Villegas's insight:
I found this thanks to a post from Bill Swallow. Oh, I am NOT surprised by this at all. I always though it was because I was an unofficial member of the "grammar police", but rather I'm not alone. I recall having a disagreement at work, one time, in which I received something I needed to post, and it was one of those "your/you're" issues. (The former was used when the latter was correct.) When I pointed out the error to the person who gave it to me, I was told, "Well, I'm not going to do it that way. That's just the way we do it in Texas." I was livid! I know it's not done that way in Texas or anywhere else, and I know plenty of well-spoken, excellent writers from Texas that know the difference. I actually had to get my manager to explain to this person that I was correct, and that the document needed to be corrected in order to not give the group putting out the flyer a bad reputation. So, it's not that it happens only on amateur sites, but rather it can happen frequently on professional sites as well. I see lots of grammatical errors on news sites these days as well. It bothers me a lot!
–techcommgeekmom
See on realbusiness.co.uk