See on Scoop.it – M-learning, E-Learning, and Technical Communications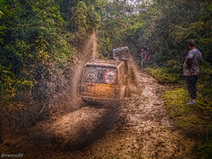 Whatever your blogging niche, idea generation weighs constantly on your mind as you have to crank out that next blog post. The real problem is that you want the blog post to be great, reach readers,…
Danielle M. Villegas's insight:
The more I read Darin Hammond's blog, the more I love it. It truly speaks to me, especially as a fellow blogger! This is a great blog post about how to get over writer's block. I know that I get stuck quite often, but when I do have some ideas to approach later, I start drafts of the blog post to finish later–similar to Darin's one suggestion of when and how to jot down notes for ideas. I have about three or four items lined up for if the current well runs dry, and I can pick up those topics later as they are not time-sensitive.
Bravo on another fantastic, must-read post, Darin!
–techcommgeekmom
See on www.zipminis.com