See on Scoop.it – M-learning, E-Learning, and Technical Communications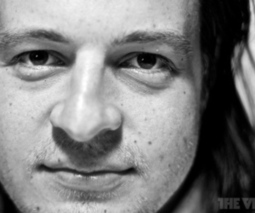 I was wrong.

One year ago I left the internet. I thought it was making me unproductive. I thought it lacked meaning. I thought it was "corrupting my soul."

It's a been a year now since I…
Danielle M. Villegas's insight:
This is a really interesting article that seems to be going–or has gone–viral. In reading it, it brings back memories of one of the last courses I took in graduate school titled, "Technological and Cultural Change" (although that name is a new moniker for the class, but the objective was the same). I still remember having to read Sherry Turkle's latest book, "Alone Together", as well as Ihde's "Bodies in Technology" and Hayles' "How We Became Post-Human." Many online debates and discussions centered around our connections with technology, and how much of it was how society was becoming increasingly dependent on technology for intercommunications rather than personal communications, and how was society's perception of interaction was changing. When telephone, radio, and television were first becoming mainstream, society thought that it would change human interaction. It did, but not necessarily in a bad way. I see things the same way as the author of this article. Yes, I can unplug, but ultimately–at least for me–it is the internet that keeps me connected to the outside world.
Being an Aspie, I have found it MUCH easier to start and develop friendships and personal relationships using the internet than without it. My whole world opened up once I had internet connectivity. Heck, I met my husband online, well before any of these online dating websites, and I don't think I would've met him otherwise. We realized at that at one point, we lived in the same apartment complex and probably shopped at the same supermarket, and yet we never noticed each other. With the Internet, I've reconnected with friends with whom I'd lost touch literally decades ago, and rekindled those old friendships into current ones. I'm almost old enough to be the author's mother (okay, maybe his aunt), and I've been connected online almost as long as he's been alive. My world wouldn't be the way it is now without the Internet. The trick is understanding how to use it effectively, and that's what I think this guy needed to understand–the Internet's true value.
I know there are things I still don't do, like Skype my brother and his family who live almost 500 miles away, for example, but I'm still connected via Facebook and other social media. We're not big phone people, but I always felt that one of the reasons I loved email, texting and social media was that it didn't always have to be real-time conversations. It just had to be conversations. And I'm okay with that. A connection is still a connection.
–techcommgeekmom
See on www.theverge.com