See on Scoop.it – M-learning, E-Learning, and Technical Communications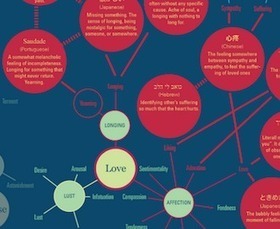 Among them is the German backpfeifengesicht, "a face badly in need of a fist"
Danielle M. Villegas's insight:
With single-sourcing and translation services in higher demand than ever before, this makes a very good point. Translation software can still be "flawed" because of nuances as described here. This is why human intervention and truly careful technical writing needs to be done to provide consistency. Technical writers can be more aware of trying to use more consistent, neutral language to avoid misinterpretations in English, let alone any other language.
I've experienced this myself in my personal life. My husband's first language is Spanish, so sometimes he'll use a Spanish word to describe something, and it doesn't have an English equivalent. My favorite is "tofito", which the closest word we could come up with was "funky" or "rancid" as in cooked chicken or pork that have more of that bad chicken or bad pork taste. If we don't like the taste because it taste too "chicken-y", then we say it's "tofito". (Hopefully I spelled the Spanish word right–I think I did.)
Great article.
–techcommgeekmom
See on www.theatlantic.com