See on Scoop.it – M-learning, E-Learning, and Technical Communications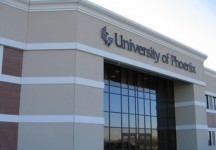 A new report published in this month's "Diverse: Issues In Higher Education," finds that University of Phoenix tops the list of universities ranked by the number of minority graduates they produce.
Thanks to @DrBruceJ for finding this and posting it on Twitter first.
It's interesting that U of Phoenix ranks so high with minority students…but to me, it's not that totally surprising. There are so many cases these days where minorities are more likely not to have continuing education until later in life, and going back to school is rough enough when trying to work full-time and raise a family. Additionally, going back to school is rather expensive as well. While this is not an endorsement for University of Phoenix (although I know several people who have graduated from there, including my brother in law), the principle of what this place of higher education stands for is important. It is a sign of opportunity. It shows that education is still seen as an important step in improving job opportunities and thus a betterment of one's standard of living. Minorities are most at risk, as they have been defeated, traditionally, from pursuing higher education. To me, this report shows that minorities are rising in the ranks, and being proactive about education.
This report, as it states at the end, also shows the importance of online education as a viable means of continuing education. University of Phoenix is a for-profit school; I attended an excellent, non-profit, public university that also is a prestigious brick-and-mortar university, but attended online. In either case, the online programs are viable and doing well, proving that online education is an important option for advancement. Its flexibility for continuing education students–like myself and those who also flock to the University of Phoenix–is vital to how mobile learning is emerging, and needs to continue to emerge.
–techcommgeekmom
See on www.educationnews.org