See on Scoop.it – M-learning, E-Learning, and Technical Communications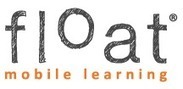 Dr. Gary Woodill resists the idea that social learning is dying. In fact, social learning may be in your organization's best interests.
Danielle M. Villegas's insight:
Thanks to Chad Udell (@visualrinse) for posting this on Google+.
Gary Woodill is one of my favorite m-learning gurus. He writes insightful and easy-to-read articles, papers and books on m-learning, and was one of the pioneers to talk about it at length.  I was especially thrilled when he retweeted the link to my Whitepaper about m-learning in conjunction with human literacy and memory. It was like having someone like Mozart or Beethoven put their seal of approval on my musical composition.
I've noticed this trend that Gary mentions too, that once everyone gets used to a concept, then it's deemed "old news" or "dead", when it's just that we're comfortable with it now. Gary explains it very well here–a very good read.
–techcommgeekmom
See on floatlearning.com