See on Scoop.it – M-learning, E-Learning, and Technical Communications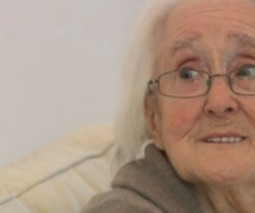 Contrary to popular belief, video gaming is a growing hobby enjoyed by every demographic in our society; men and women, young and old. To illustrate this point, the BBC has done a wonderful …
Danielle M. Villegas's insight:
I had to post this article, because it's so full of awesome. I mean, how many grandmas do you know who are gamers? The concept behind the use was that it was to keep the mind sharp, and if you've ever seen some of these games played, you need to be sharp and have quick reflexes to play (which I don't). It made me think about the gamification in education, because isn't the idea of gamification in education to sharpen the mind and keep it alert to learn new things? This grandma definitely proves that point, even if the game isn't teaching the finer points of math or reading or some scientific point exactly.
I hope that I end up being a grandma like this!
–techcommgeekmom
See on thenextweb.com